I can see how today's apparent Red Sox deals don't work out (Lackey's injury history, Cameron's advanced age), but I can also see how they do. If they were to sign Adrian Beltre, they'd have much improved defense at 3B, SS, and LF from the averages at those positions a year ago. The improved run prevention should cancel out the loss of offense firepower (and let's not forget Victor Martinez is the starting C now).
Maybe this is just fantasy, but from here (assuming the Lowell trade goes through), they could send Buchholz and a couple prospects (please not Casey Kelly or Jose Iglesias) to San Diego for Adrian Gonzalez and then shift Youkilis over to 3B. Such a move would have a marginally negative impact on defense in comparison to signing Beltre (Gonzalez is a Gold Glover, after all, plus Youkilis would still be an upgrade over Mike Lowell v. 2009), and would weaken the rotation and farm system a little bit, but the added offense could very well be worth it. Plus Beltre is a Boras client (aka will get grossly overpaid for his services), was hurt last year, and is probably few years older than his listed age, so as good as he is defensively, I'm not a huge fan. Gonzalez is a top-tier slugger in his prime who is still reasonably cheap for now (though his payday is coming soon).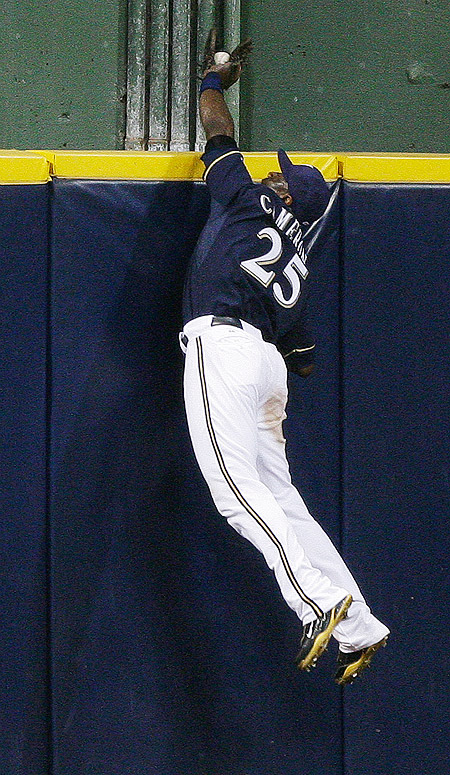 Let me just project the pop the resulting lineup would have:
Ellsbury (5-10 HR)
Pedroia (10-15 HR)
V. Mart (20-25 HR)
Gonzalez (40-45 HR)
Youkilis (25-30 HR)
Ortiz (25-30 HR)
Drew (15-20 HR)
Cameron (20-25 HR)
Scutaro (5-10 HR)
If everyone hits the midpoints of those estimates, the starting lineup hits 188 HR in 2010. Not too shabby. That's an incomplete measure of overall offensive prowess, obviously, but it's still certainly indicative of a team that can hit the ball a little bit. Plus, in 2012 the four old guys at the bottom could be gone and replaced with younger players (Ortiz contract expires after 2010; Drew, Cameron, and Scutaro after 2011).
And this isn't a bad rotation either, even with the loss of Buchholz:
Lester
Beckett
Lackey
Dice-K
Wakefield/best of the rest (Bonser, Bowden, Tazawa)
So, even without making a move for Holliday/Bay, I think the Sox still are capable of winning around 95 games in this "bridge" year and winning the wild card, whether or not they go on to trade for Adrian Gonzalez. Or everything could blow up in their faces and they finish in 3rd place in the AL East. But that's why they play the games.